http://www.customautosound.com - You can't have a cool Classic or Muscle Car without great tunes on board, but nobody wants an audio system that looks out of place. That's where Custom Autosound comes in, as they make high-quality audio components that have the look to match the sound. We met up with Ryan McDonald to learn about the latest offerings from Custom Autosund, including the Slidebar series of radios, and The System, a big-sounding aplifier & speaker system that hides in plain sight!
The bar was raised once again at the 2015 Muscle Car And Corvette Nationals! In this video, show organizer Bob Ashton takes us through the unbelievable Hemi Cuda / Challenger Convertible display, which featured 27 of the rarest Muscle Cars ever built! And the story continues with special theme displays covering Boss 302 Mustangs, Buick GS 455 Stage 1 4-speed convertibles, Z16 Chevelles, L88 Corvette, 409 and L79 cars, barn finds, and much more. It's an amazing show and we are honored to be able to bring you the coverage of the event. Presented by Reliable Carriers. www.mcacn.com
Reliable Carriers takes "bring it" to a whole new level, especially when talking about the 2015 Muscle Car and Corvette Nationals show in Chicago. Here, we chat with Bob Sellars about what it was like to safely and promptly haul some of the world's most prized Muscle Cars to the show, even with Chicago's late-November weather.
Stock 1970 Dodge Chargers are bad to the bone, especially when equipped with the 425 HP 426 Hemi V8. But a custom 1600+ HP 9 liter twin-turbo version sporting custom Carbon Fiber pieces and trick suspension is a whole different ball game! The crew at SpeedKore brought TANTRUM to life, and we were afforded the opportunity to chat with designer Sean Smith about this amazing modernized Muscle Car at the 2015 SEMA show in the JET Performance display.
The Muscle Car and Corvette Nationals is an amazing show featuring some of the most sought-after cars ever built. In this video, we took some time to chat with John Kramen from the Mecum Auction Company about the cars they brought to the show, ranging from a Yenko Camaro, a 640 mile Plymouth Superbird, a Ford Torino King Cobra, several Hemicuda convertibles, a 1 of 8 1969 Pontiac Trans Am convertible, and more! The only difference is that all the cars in the Mecum display will go to the highest bidder at an upcoming Mecum auction!
V8TV Coverage of the Muscle Car and Corvette Nationals presented by Reliable Carriers.
The crew at JF Kustoms took a very cool approach when building their Canadian-born 1967 Pontiac Acadian unveiled in the BASF display at the 2015 SEMA show. Using design elements from Brian Stupski at Problem Child Kustoms, the talented JF crew gently refined the original trim and made some new pieces that still reflect the original without losing the "DNA" of the car. They also built-in a hint of retro Street Machine with the graphics and by keeping the chrome bumpers and polished trim, but updated it with modern driveline, wheels, stance, and interior. It's wearing RM Onyx HD paint with tremendous depth and gloss, and the pearl really makes the color stand out.
http://www.problemchildkustoms.com
We love classic American automobile styling and Americana, and we recently learned of this awesome documentary showcasing the art of many prominenet designers that shaped the cars on American roadways,
From the film's Facebook Page:
American Dreaming is a full-length documentary about American automotive styling from1946 to 1973, featuring interviews of the men and women artists who designed Detroit's automobiles.
Register or Login
Your Profile
Modify or Update Your Profile Here:
Listen to V8 Radio!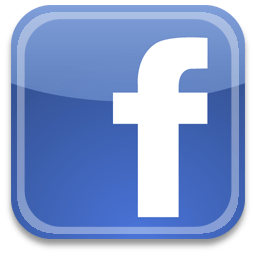 V8 Radio Facebook Page