Now V8TV has a slick iPhone / iTunes app to let you watch your favorite V8TV videos anywhere!
Key functionality
• View video on mobile screen or TV screen
• Browse the program guide while a video is playing
• Enjoy continuous video from personal and automatically created playlists
• App related tweets
• Plays on TV screens via Chromecast, Apple TV and the Xbox.
Click the pic or This Link to download your free copy today!
Odyssey Batteries can be found under the hoods of many SEMA show vehicles, and this year, we met up with Top Gear star Rutledge Wood to chat about ODYSSEY Batteries and some of the cars in his collection. Presented by ARP.
As cars become more sophisticated, so do the electronics that make them run. This year, Dakota Digital showed us a smart new way to add cruise control to an GM LS drive-by-wire throttle system as installed into a classic or muscle car. They also demonstrated their intelligent Vintage Air controllers designed to maintain precise control of Gen IV A/C systems. These are all very cool ways to add modern-car features to your resto-mod! Presented by ARP.
http://www.v8tvshow.com
http://www.dakotadigital.com
The 2015 SEMA show in Las Vegas is underway, and we had our cameras snappin' pics all day. Here's the first day photo gallery of cars, parts, and whatever we thought was cool from the biggest automotive aftermarket trade show in the world!
We stumbled across this cool diner / restaurant on our way out to the 2015 SEMA show. It's called Crane's Museum & Shoppes, and it's located in Washington, Misourri. We went for the breakfast and stayed for the very well stocked antique and car museum in the back. They have tons of old car-themed items on display, ranging from antique cars and gas pumps to scale models, toys, and pedal cars. There are plenty of non-car themed antiques on display as well, so your non car-fanatic traveling companions won't get bored. Crane's is just of Intersate 70 and is easy to find. Be sure to say hello to Cooper the dog.
The 2015 SEMA show is right around the corner, and we'll be there all week bringing you the latest cars, parts, and even the Booth Babe Challenge! Join the V8TV Forum to play along!
Ringbrothers are bringing out two awesome Mustangs to the 2015 SEMA show. "Espionage" is a 1965 all carbon fiber wide body fastback Mustang powered by a 959 horsepower Whipple-supercharged Wegner Motorsports 416 cubic inch engine with custom Flowmaster exhaust. This hand crafted carbon car is finished in a flawless BASF Glasurit Waterborne custom color dubbed "Spy Green." Espionage will be unveiled Wednesday, November 4, 2015 9:00 am PT in the BASF booth # 21437, located in the SEMA Central Hall/Performance Hall. V8TV will be there with cameras rolling to learn more about the carbon creation!
Register or Login
Your Profile
Modify or Update Your Profile Here:
Listen to V8 Radio!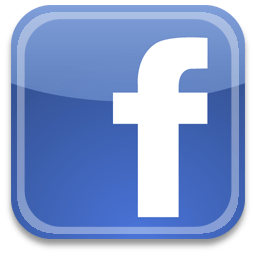 V8 Radio Facebook Page