EFI Fuel Tank for Mini-Tubbed 1967-69 Camaro/Firebirds
Tanks Inc. now offers a narrowed corner EFI tank for first gen Camaro and Firebirds. Finally, there is an alternative to buying an expensive custom gas tank. No longer do you need to spend hours modifying your current tank. Built to clear up to a 345 tire with 3" exhaust Tanks Inc. has designed an affordable stock style powder coated gas tank ready for fuel injection. When installed, this tank has the appearance of a stock gas tank. However, the tank has all the internal baffling needed for late model engines. In addition this tank features a recess for the fuel pump and sending unit to ensure that you have adequate space for all of your fuel lines and wiring with no modification to your floor. Tanks Inc. has replaced the factory sending unit with the standard SAE 5 bolt sending unit to make gauge swapping a snap. Call us at the V8 Speed & Resto Shop for more info on this tank today - 314.783.8325 . Read more for fuel pump options and more photos!
The Muscle Car and Corvette Nationals is more than a car show, it celebrates all elements of the hobby including showcasing some of the best artists in the genre. We spoke with David Snyder about how he creates his automotive Americana artwork by hand, and how he recently helped raise over $100,000 for children's cancer research. You can see more at www.davidsnydercarart.com.
Now is the time to start planning your trip to the 2014 Muscle Car And Corvette Nationals. MCACN is one of the greatest car shows on the earth. There are tons of rare and significant cars that you wont see anywhere else. So make plans to be in Chicago at the Donald E. Stephens Convetion Center on November 22nd and 23rd for the 2014 MCACN Show.
DETROIT – The all-new 2015 Corvette Z06 is the most powerful production car ever from General Motors and one of a few production cars available in the United States that delivers more than 600 horsepower.
The Z06's LT4 supercharged 6.2L V-8 engine is SAE-certified at 650 horsepower (485 kW) at 6,400 rpm and 650 lb-ft of torque (881 Nm) at 3,600 rpm.
"The LT4 Small Block sets a new benchmark for power and torque at GM," said Steve Kiefer, vice president, GM Powertrain Engineering. "The engine also puts the new Corvette Z06 on par with the most powerful supercars offered in America, while delivering performance with impeccable manners that make it suitable for daily driving."
We perform lots of metal repairs on Muscle Cars, and today, fabricator Adam Schulte gives us a tour of a '67 Camaro RS he is working on in the shop. Tasks included installing Detroit Speed Mini Tubs, Classic Industries quarter panels and roof skin, and other sheet metal repairs. Contact the shop today to discuss your restoration project!
Carroll Shelby
The Authorized Biography
When Ford wanted to add some spice to its newly introduced Mustang pony car, it turned to former racer Carroll Shelby. The resulting cars proved to be the definitive performance Mustangs of the muscle-car era.
The choice made sense. Shelby had proven himself a force to be reckoned with on the racetrack, in the tuning shop, and in the auto industry. By the time Ford hired Shelby to create a racer from its Mustang, the man was already an automotive legend.
Early in his career, Shelby's accomplishments as a racecar driver included breaking land speed records at Bonneville and winning Le Mans in 1959 with teammate Roy Salvadori. As a team manager, Carroll was part of the FIA World Grand Touring Championship as well as the Ford GT victories at Le Mans.
When his health forced him to give up racing in 1960, Carroll turned his attention to design. He had a vision of a racecar made from a lightweight European chassis with American V-8 power.
Blue is a very popular color on first-generation Camaros, and for good reason – it looks fantastic! We are currently working on three different blue Camaros in the V8 Speed & Resto Shop. The '69 in the foreground is Jet Stream Blue, the '69 on the lift is in Lemans blue, and the '67 in the background is a custom mix. We might have the Camaro blues, but we dig it!
Register or Login
Your Profile
Modify or Update Your Profile Here:
Listen to V8 Radio!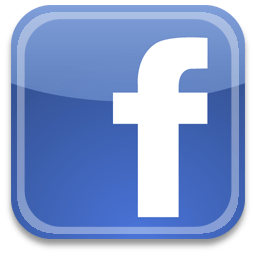 V8 Radio Facebook Page