Replacing quarter panels can be a daunting but necessary task when restoring a Muscle Car. In this video, V8 Speed & Resto Shop Technician Adam Schulte shows us some tips on replacing the trunk floor, wheel house, and quarter panels on a 1970 Buick GS 455 Stage 1. Featuring an HTP VersaSpot 7000 welder.
The Muscle Car and Corvette Nationals (MCACN) show is THE premiere Muscle Car event in the world, and this new Triple DVD 3-pack covers this spectacular show for 2012, 2013, and 2014! The Official Event DVD features interviews and car features from some of the most highly-prized, rare, and saught-after Muscle Cars and Corvettes in the world!
Features:
- 1/2 1969 Hurst Olds Convertible Unveiling w/ Linda Vaughn!
- 1969 Pontaic Trans Am Convertible Display
- Corvette SR2 Race Car
- 1967 Camaro "Cherokee" Pace Car Concept
- "Mr. Norm" 50th Anniversary Interview
- 1969 Camaro ZL1
- Bill Bagshaw 1970 Hemi Challenger
- 1971 Hemi Roadrunner
... and many more unveilings and special cars from the 2014 Show!
A Muscle Car book unlike any other, featuring the rarest vehicles on Earth.
In the 1960s, something explosive happened in the automotive world: the United States' evolving V-8 engine technology was met by 75 million baby boomers, all with an extreme need for speed and all entering the auto market at the same time. The result was the golden era of factory muscle cars, brutish machines that were unlike any the world had ever seen or will likely ever see again--they truly embodied the "sex, drugs, and rock-and-roll" generation. For some, even a factory muscle car wasn't enough. Detroit automakers responded, secretly building some of the most outrageous muscle cars ever created behind their superiors' backs and ultimately creating some of the most powerful vehicles ever sold to the public. In Top Muscle, author Darwin Holmstrom chronicles the ultimate collection of these super-rare high-performance beasts. Captured by the lens of renowned auto photographer Randy Leffingwell, these cars represent the absolute zenith of the most valuable collector cars in existence, with fascinating histories that illuminate the wildest age in American automotive history.
LIST PRICE $50.00
Our Price: $37.95 + Shipping
Holley debuted the revolutionary HydraMat™ Fuel Reservoir on December 11th, 2014 at the PRI trade show in Indianapolis. The HydraMat is a patent-pending fuel reservoir system designed to reduce fuel starvation issues present in hard cornering, acceleration, stopping, inclines, and low fuel conditions. It is in these situations that traditional fuel pick ups can be starved of fuel, which then introduces air into the fuel system resulting in poor engine performance and even engine stalling.
What a great way to start 2015! The V8 Speed & Resto Shop built '69 Chevelle landed a full feature in the February 2015 issue of Hemmings Muscle Machines Magazine, on newsstands now! Thanks Hemmings, and congrats to the owner Al and the V8 Crew!
Here's a fun clip of some super-bad muscle cars tearing up the road course, autocross, and speed-stop challenge at the 2009 Optima Ultimate Street Car Invitational. It looks like fun because it is!
Register or Login
Your Profile
Modify or Update Your Profile Here:
Listen to V8 Radio!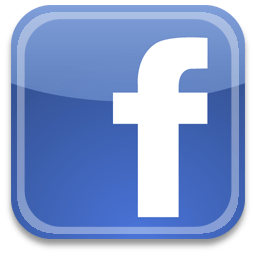 V8 Radio Facebook Page