Now you can get your very own V8 Speed & Resto Shop Ladies Pinstriped Tank Top! This design was hand-striped and scanned to become this eye-catching tank.
The shirts are black wtih pink and white striping.
They're available in sizes S through XXL for just $20.00 each + shipping.
Holley carburators are simple machines, but if they're not Tuned properly, they won't deliver all the performance they're capable of. We hooked up with Jeff Schwartz for a few tricks he uses to make sure there are no stumbles, bogs, or hiccups related to the tune on a Holley Performance Products 850 CFM Double Pumper carburetor. Click Read More for photos and the video!
People are always asking about what new projects we have going on at the V8 Speed & Resto Shop, so we decided to share some of the action in a tour of the shop! Got a classic or muscle car that needs some attention? We can help! Click the link to fill out our contact form and tell us about your car and what kind of services you might need. We do everything from tune-ups on old cars to complete rotisserie restorations, modern driveline upgrades, A/C installs, custom metal work... you name it! Put the V8 Speed & Resto Shop to work for you!
‪
Contact us
about your project!
V8 Speed & Resto Shop
Red Bud, IL
314.783.8325
http://www.v8speedshop.com
Mike Clarke and Kevin Oeste provide on-scene coverage of the 2016 Car Craft Magazine Summer Nationals in Milwaukee, Wisconsin. The V8 Speed & Resto Shop team was invited to display the freshly 1969 COMP Cams Camaro in the Pro Builders Shootout and Mike & Kev held court.
Listen here or on iTunes or with the tunein radio app!
An often overlooked item when installing a T56 Magnum is the Reverse Lockout Module. Because of the location of reverse (next to 5th), it would be too easy to accidently hit reverse during a 4-5 up-shift. Not a good thing. To remedy this, Tremec built in a Reverse Lockout solenoid. In the off (de-energised) position this solenoid prevents the shift lever from entering the gate for reverse. Note: It can be over-ridden with a lot of force. When activated the solenoid opens the gate allowing the lever to move to the reverse position.
So people have come up with various solutions to activate this solenoid from switches mounted nearby to switches on the brake pedal.
The Solution
The safe alternative is to monitor vehicle speed and only allow the reverse lockout to de-energize the solenoid at low vehicle speeds. This electronic module from Modern Driveline contains a microprocessor that constantly monitors the vehicle speed while you are driving. At low vehicle speeds, The reverse lockout solenoid is energized to allow you to shift into Reverse. At speeds above about 5 MPH (typical) the control module de-energizes the lockout solenoid, therby preventing inadvertent shifting into reverse at higher speeds.
We build lots of cool Classics and Muscle Cars in the V8 Speed & Resto Shop, and today, we've looking at a pair of trucks we built.

The first is a 1964 Chevy C10 pickup powered by a 6.2 liter GM L92 V8 making over 500 horsepower. You can see the whole restoration of this truck at this link:

http://v8tvshow.com/1964_C10/index.html

Next, we have Thunderstruck, a 1969 Ford F100 Ranger that we dropped on a 2002 Ford Lightning chassis, complete with the supercharged 5.4L V8 and all. You can see the build gallery of Thunderstruck here:

http://v8tvshow.com/1969_Ford_Lightning/

Which do you like better?
Register or Login
Your Profile
Modify or Update Your Profile Here:
Listen to V8 Radio!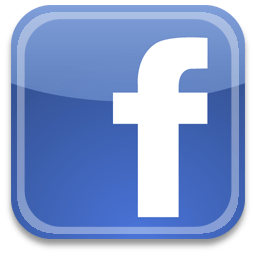 V8 Radio Facebook Page