We perform lots of metal repairs on Muscle Cars, and today, fabricator Adam Schulte gives us a tour of a '67 Camaro RS he is working on in the shop. Tasks included installing Detroit Speed Mini Tubs, Classic Industries quarter panels and roof skin, and other sheet metal repairs. Contact the shop today to discuss your restoration project!
Carroll Shelby
The Authorized Biography
When Ford wanted to add some spice to its newly introduced Mustang pony car, it turned to former racer Carroll Shelby. The resulting cars proved to be the definitive performance Mustangs of the muscle-car era.
The choice made sense. Shelby had proven himself a force to be reckoned with on the racetrack, in the tuning shop, and in the auto industry. By the time Ford hired Shelby to create a racer from its Mustang, the man was already an automotive legend.
Early in his career, Shelby's accomplishments as a racecar driver included breaking land speed records at Bonneville and winning Le Mans in 1959 with teammate Roy Salvadori. As a team manager, Carroll was part of the FIA World Grand Touring Championship as well as the Ford GT victories at Le Mans.
When his health forced him to give up racing in 1960, Carroll turned his attention to design. He had a vision of a racecar made from a lightweight European chassis with American V-8 power.
Blue is a very popular color on first-generation Camaros, and for good reason – it looks fantastic! We are currently working on three different blue Camaros in the V8 Speed & Resto Shop. The '69 in the foreground is Jet Stream Blue, the '69 on the lift is in Lemans blue, and the '67 in the background is a custom mix. We might have the Camaro blues, but we dig it!
One of the latest creations to come out of the V8 Speed & Resto Shop is this slick 1969 Chevelle wearing SS stripes and trim but featuring a hopped up 454 under the hood. The car is rolling on Rocket Racing wheels and features other subtle modifications like new leather upholstery in the stock original pattern from OPGI, tunes by Antique Auto Radio that look stock but is fully Bluetooth capable with MP3,
Vintage Air
A/C, and a full
MagnaFlow
stainless exhaust. The engine is basically built to LS-6 454 specs and features a
Holley
Street Avenger 870 carburetor, Hooker headers, a TCI torque converter, built TH400 trans, and a 3.42:1 geared 12-bolt rear axle. The owner replaced the quarter panels many years ago and brought it to V8 Speed & Resto Shop for new cabin and trunk floors, other metalwork, bodywork and paint, interior, assembly, and tuning. Today it wears Chevrolet Carbon Flash Metallic Black paint and bright red SS stripes and will be featured at the
2014 Muscle Car and Corvette Nationals
in Chicago, November 22 & 23. You can see the build photos at
http://www.v8speedshop.com/69Chevelle
. Hats off to a great crew and a very cool owner for letting us bring this one together!
The 1955 Chevy gasser "Mr. Chevy" has finally been reunited with it's restored hauler and they are both ready for action! The vintage '55 race car is sitting on the actual '55 Chevy hauler that used to carry it to the races back in the day, and until recently, they have not been seen in this formation since 1976. Look for a full video feature on the car and hauler coming to V8TV soon. The car remains true to it's last-raced form in '76, and the hauler was recently restored by it's owner, with bodywork and paint handled in by the V8 Speed & Resto Shop.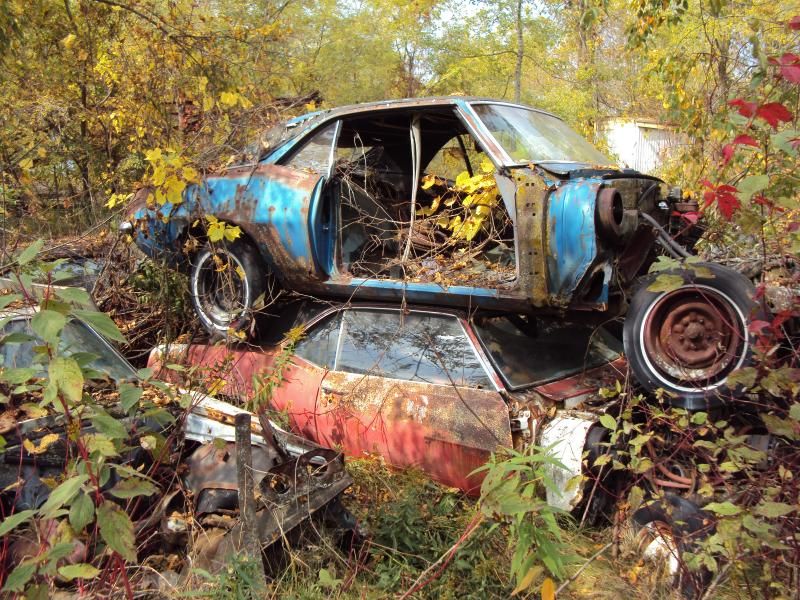 This was posted on Pro-Touring.com... someone is hoarding a load of 1st generation Camaros and Firebirds. Sad to see! Click the pic for more!
Register or Login
Your Profile
Modify or Update Your Profile Here:
Listen to V8 Radio!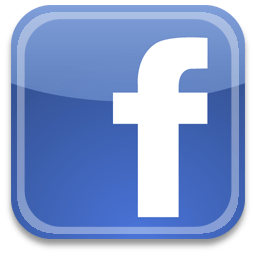 V8 Radio Facebook Page