For engine builders, and enthusiasts with ambitions in hot rod engine assembly, Jon Kaase has introduced the Boss Nine in a new kit form.
Among the kit's more prominent components, Kaase includes his noted semi-hemi cylinder heads with accompanying pistons, pins and rings as well as pushrods, shaft-mounted rockers and induction system. Everything to complete the full assembly is supplied.
Though power production may vary from 500 to 1,000hp in naturally aspirated form and up to 1,500hp under forced induction, it is the engine's evocative appearance and heritage that heightens its universal appeal. Predictably, options abound and powder-coated cast valve covers are available in silver, red and black. Indeed, in any color that can be indentified by a paint code. In addition fabricated sheet metal covers are offered in natural aluminum finish.
In performance the Boss Nine's magic is ignited by increasing its stroke length from the original late-nineteen-sixties specification of 3.590in. "Those big-port heads," contends Kaase, "don't like stroke lengths shorter than 4in., and respond enthusiastically to 4.150in, 4.300in or 4.500in, all of which we use."
Because the longer 4.500in stroke causes the piston to protrude from the cylinder at bottom dead center, Kaase recommends a Race block or a "79" block, which has a 0.250in longer cylinder wall. Produced from 1979 to the mid-'90s these can be identified by the nomenclature D9 on the block's external surface. "They're robust," declares Kaase, "and we have one at the shop. It is 0.030in over-bored with 2-bolt main bearing caps and has taken the abuses of fourteen years of dyno testing. It usually generates between 900 to 1,000hp and we've used it on all Boss Nine and P-51 tests—it's still going strong."
Holley-aluminum-870-cfm-street-avenger-carburetors?tmpl=component&print=1&layout=default" title="Print article < Holley Aluminum 870 CFM Street Avenger Carburetors >" onclick="window.open(this.href,'win2','status=no,toolbar=no,scrollbars=yes,titlebar=no,menubar=no,resizable=yes,width=640,height=480,directories=no,location=no'); return false;" rel="nofollow"> Print
Holley
is pleased to announce the addition of aluminum versions of the 870 CFM Street Avenger carbs. These carbs share all of the same features that the Street Avenger series is known for, but now with a 36% savings in weight. Being aluminum also means they will hold their shine longer! Street Avengers are ready to run right out of the box, and now they are better than ever! Saving weight optimizes every aspect of performance of your car, whether it is acceleration, braking, or handling. What better place to start than the top of your engine?
When you purchase an Eddie Motorsports S-Drive Serpentine Pulley System, one part number gets you everything you need to fully accessorize the front of your engine. The kits will equip your engine with an ultra-reliable, single, six rib serpentine belt system that is easy to install and they are absolutely stunning to look at.
Eddie Motorsports has recently introduced their newest S-Drive Serpentine Pulley System for Big Block Mopar engines 383-426-440. The compact drive systems are American made and come complete with all of the necessary billet aluminum pulleys and mounting brackets that are CNC machined from 6061-T6 aluminum by Eddie Motorsports in their Southern California manufacturing facility. The Mopar S-Drives are the cleanest looking systems on the market and utilize a single spring loaded tensioner to keep the serpentine belt properly tensioned at all times; there is no need for multiple, unreliable, idler pulleys to clutter up the assembly.
Anvil now offers carbon fiber valve covers for popular domestic V8 engines, like these for GM LS series engines. These CAD designed, 100% carbon fiber valve covers are made in the U.S.A. by Carbon Fiber Innovations using a proprietary method that produces the best valve covers on the market. The carbon fiber shells are bonded onto aluminum frames for the ultimate strength and rigidity. Benefits over ordinary stamped steel or cast aluminum valve covers include: Low heat transfer, lightweight, rigid, killer looks! See more at http://www.anvilauto.com .
C&R Performance now offers the 1967-70 Mustang owners a true high performance cooling system for the 5.0 Coyote & small/big block engines. With features such as cross flow design, Spal dual 11" fans, billet radiator cap, thread in inlet and outlets allow for slip on hose or optional AN fitting to be used. Model shown here as optional engine & power steering coolers. Will also be available without oil coolers and with a transmission oil cooler. Perfect for crate engine swaps. Also features a very unique mounting system that is not clearly visible and uses factory upper core support mounting holes which offers a very clean and tidy fitment. Engineered and handcrafted in the USA.
Racers have been punching holes in panels to reduce weight for years, and when you punch a flared hole, you actually add strength while reducing weight. In this short video, we show you how to punch flat and flared holes using a flared hole punch set from Mittler Brothers (http://www.mittlerbros.com) to create these holes quickly and easily.
The 1970 Buick GS 455 Stage 1 body shell survived its trip to the media blaster! We were expecting heavy rust in the trunk floor and quarter panels, and we got what we expected. The floors are amazingly solid considering the back half of the car was so corroded. We have a giant stack of all new sheetmetal to rebuild this car, follow along to see the progress!
Register or Login
Your Profile
Modify or Update Your Profile Here:
Listen to V8 Radio!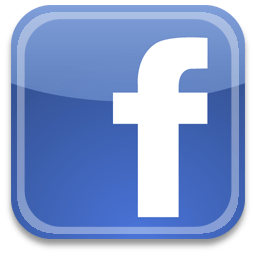 V8 Radio Facebook Page