2018 V8TV Drive In Cruise Featuring The Cannonball Run!
Presented by
Join us Thursday, August 16 at 6:00 PM at the Sky View Drive-In for a car show and showing of the classic film The Cannonball Run! Bring your Classic Car, Muscle Car, Hot Rod, Cool Truck, Kustom, or whatever you've got to the big event!
We'll have attendance prizes and giveaways plus a special episode of V8TV before the movie!
Thursday, August 16, 2018
Sky View Drive-In
5700 N Belt W.
Belleville, IL 62226
(618) 233-4400
< Click Map For Larger Version
Each 1 Car Entry admits all the people in the car for just $15.00!
Food available on-site, coolers allowed!
---
NOTE: Tickets purchased online will be
mailed out before event.
T-Shirts and

Goodie Bags

must be picked up at V8 Event Trailer at Drive In the night of the event.
Gates open at 6:00 PM, Thursday, August 16. More info on ticket.
Ticket must be presented at gate to enter,
Limited supply
of tickets will be available at the gate.
Questions or Order By Phone: Call V8 Speed & Resto Shop - 314.783.8325
GOLD LEVEL SPONSORS:
SILVER LEVEL SPONSORS:
| | |
| --- | --- |
| | |
| | |
| | |
| | |
| | |
| | Country Financial |
| | |
| | |
| | |
| | Haege's Upholstry |
| | |
| | |
| | |
| | |
| | Belleville Oktoberfest |
| | Metro Lock & Security |
GIVEAWAY ITEM SPONSORS: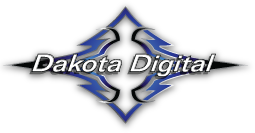 GIVING AWAY: Electronic Fan Controller (2)
GIVING AWAY: Car Care Kits
GIVING AWAY:Spiral Cell Batteries
GIVING AWAY: $250.00 Gift Certificate
GIVING AWAY: Complete Set Of Tires
CLICK THE LINK BELOW TO PURCHASE TICKETS!
*** LIMITED NUMBER OF TICKETS WILL BE AVAILABLE FOR $15.00 PER CAR AT THE EVENT GATE ON AUGUST 16 ***
OR: Purchase tickets IN ADVANCE IN PERSON at the
V8 SPEED & RESTO SHOP, 817 S. MAIN STREET, RED BUD, IL, 62278
If you do not wish to use PayPal online, you can stop in the shop and buy tickets in person, or print and fill out the printable order form and mail a check.
OR
Order by phone at 314.783.8325!
Send payment or visit us and buy tickets in person!
(We love to give shop tours!)
V8 Speed & Resto Shop
Thank you and see you August 16th! Gates open at 6:00 PM!
Rendering of new V8 Speed & Resto Shop upgrades
On this episode of V8 Radio, Kevin Oeste and Mike Clarke chat about the construction going on at the V8 Speed & Resto Shop in Red Bud, IL. They also cover a 2017 SEMA show preview, where the V8 team will be showing the RELOADED 1968 Camaro in the Rocket Racing booth wearing their new Rocket Attack wheels. Then there's a preview of the upcoming Muscle Car and Corvette Nationals, automotive trivia, and much more!
RELAODED with Rocket Attack wheels

---
​Many people are familiar with the Detroit Autorama and the prestigious Ridler award, but the reality is there are hundreds of cars on display. This year we again sent V8 Detroit correspondent Joe Miuccio to Cobo Hall to capture the entire event and not just the Great 8 Ridler contendors. We hope you enjoy clicking through this 500 image gallery covering the muscle cars, customs, hot rods, rat rods, and more from the 2017 Detroit Autorama!
---
---
Vote for the Drive In Cruise film! We've narrowed down your suggestions to 5 finalists... (We've already shown Smokey & The Bandit and Bullitt, both great films!) Vote for your favorite in this poll, and the winner will be shown on August 24th at the Drive In Cruise!

On this episode of
V8 Radio
, Mike Clarke and Kevin Oeste go back in time as Mike made the mistake of asking Kevin how he got started in this business. It started back in 1996 when Kevin and his buddy Paul Wieshuber embarked on the Hot Rod Power Tour in a car worthy of a junkyard, and it all went downhill from there.
Click To Listen To The Latest V8 Radio Episode!
---
---

This is one of those cars that sets your imagination on fire. A long, Raven black '64 Ford Galaxie 500 that glistens like a prize fighter in the ring, with a heart just as big. Ford was good at building big and comfy family cars, but they also did a heck of a job stripping them down into racing versions, like our R-code version with it's 425 HP 427 powerplant. From The Brothers Collection.
---

NEW V8 Speed & Resto Shop Black Tee Shirts! Sizes S - XXL, all SAME PRICE! 50/50 Cotton Polyester Mix.
Clik To Purchase Or See Other Designs!
---

---
The V8TV and V8 Speed & Resto Shop Forum is full of build threads featuring the cars being restored on V8TV and in the V8 Speed & Resto Shop! Click the link below to follow them along, or contact the V8 Speed & Resto Shop about our team building YOUR dream car!
Click The Link To Follow The Build!
---

We're honored to see the Mr. Chevy '55 and hauler on display in the Tri-Five Invitational at the Grand National Roadster Show in Pomona, CA! This this amazing gathering of influential tri-five hot rods, customs, and racers showcased some of the best of all time. The 1955 Gasser is original, and the hauler was partially restored by the V8 Speed & Resto Shop. Thanks to Goodguys Rod & Custom Association for sharing this pic in their gallery!
---
---
Our friend Josh Mishler from Advanced Plating was kind enough to share some photos he snapped at the 2017 Grand National Roadster Show in Pomona, California. The event always features the pinnicle in hot rods and customs, and this year, was home to the 60th anniversary of the tri-five Chevrolet display as well. Troy Ladd and the crew from Hollywood Hot Rods took home the highest honor of the America's Most Beautiful Roadster trophy (AMBR).
---
The 2017 Grand National Roadster Show in Pomona, California, had something cool for every kind of hot rod enthusiast to drool over, and our buddy Richard Waitas from MagnaFlow captured this gallery of images and shared them with us. Rich is always seeking out cool and innovative elements on cars, and he had a lot to choose from this year.
---
Our buddy Zach Straits was busy snapping photos of cool vintage racers, Muscle Cars, and other classics at the 2017 Mecum Auto Auction in Kissimmee, Florida. He was kind enough to share the images with us, so we're passing them to you! Over 3000 cars went across the block!
---
V8TV distribution is growing! V8V airs across the US and Puerto Rico on various television networks and is carried on cable, satellite, broadband, and over the air (OTA) channels. V8TV currently reaches over 70 US TV markets including 9 of the top 10 DMAs. Of course, you can watch V8TV online as well!
---